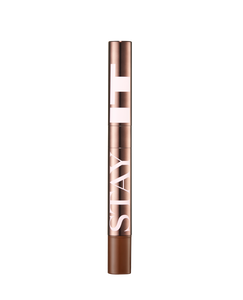 The brow duo that creates clear eyebrow with the pencil and makes neat texture and tone of the brow with the mascara.  
Use the triangular shape pencil to draw the front part of the brow with its wide side and the edge of the brow with the narrow side for neat eyebrows. 
*** Expires in October 2021!  VT Cosmetics doesn't manufacture STAY IT collection any longer.  This is the last inventory!